Team Members
Allan Bell takes customer service very seriously. So does his team. Together Allan with Tom Canale, are committed to providing exceptional customer service to all of our clients.
If you need to schedule an appointment, make changes to your policy, submit a claim or request any other service, please let us know. We will respond promptly.
---
My Colleague
Thomas Canale, CFP, CLU, ChFC

Wealth Management Advisor
(773) 380-4025
As a Managing Director and team leader, Tom Canale brings over 15 years experience as a Northwestern Mutual Financial Representative. Tom has built his practice by specializing in working with business owners, self-employed professionals and families that have children with special needs.
Tom and I understand the importance of balancing the complex needs and goals of a family – from retirement to education funding along with the needs of a loved one with special needs. Contact me directly to learn more about how Northwestern Mutual's Special Steps Program can guide you through the process to help secure a future of financial security for every member of your family today.
To provide families with an in-depth and coordinated special needs planning process, Allan works as an integral part of a team of experts who help families find and establish eligibility to optimize the benefits available to them.
To receive a free Special Needs Planning brochure, click "Contact Me" underneath my contact information and fill in the form and I'll respond promptly to your request.
Armanee Doyle
Marketing Coordinator
Office 773-380-4025

Armanee started his career with Northwestern Mutual in 2018. He holds his Illinois Life and Health License. His primary responsibilities include:
 Managing various marketing strategies on social media by increasing impressions and follower engagement
 Reaching out to clients and tapping into their network to maximize our strength and reach in the community       
Establishing and maintaining new client relationships by providing excellent customer service
Assisting with business development through constant engagement and interaction with clients and prospects.
Networking and liaising the firms mission at key events in the area to spread awareness of the Northwestern Mutual brand
Armanee graduated from the University of Kentucky in 2016 with a Bachelors in Political Science and a Minor in Business Management.
He enjoys traveling and spending time with family, friends and his pet schnauzer (Frank)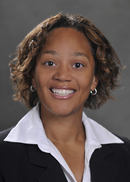 Alison M Bell, MBA
Associate Financial Representative
Office 773-380-4089

Alison started her career with Northwestern Mutual in 2010.  She holds her Illinois Life and Health License. Her responsibilities include:
Managing Allan's overall practice.
Managing and training all practice team members.
Responsible for growing the special needs, medical, business and entrepreneurial side of Allan's practice.
Alison graduated from the University of Wisconsin - Milwaukee with a Bachelors in Business Administration in December 1994 and Masters in Business Administration in December 2000.  She received her Certified Nursing Assistant credential in December 2009.  
Alison is extremely dedicated to her family and friends.  She enjoys traveling, going to movies, music and dancing.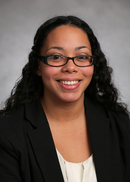 Patricia L Swett
Associate Financial Representative
Office 773-380-4050

Patricia joined the team in 2015. She is licensed in Life and Health Insurance.
Patricia graduated with a Bachelors in Psychology from the University of Illinois..
Patricia enjoys spending time with her daughter, family and friends.
Patricia can assist you with any of the following:
Scheduling

Policy Updates and Changes

Client Service

New application process

Administrative and operational support to maintain and enhance our clients' experience